Home Office: Design and Ideas for you
Have you been finding tips for designing your home office? You can stop here and continue reading because we have prepared some design ideas for your home office! For instance, picking a design or theme, finding the good lighting and etc. You can count on us for this one.
Pick a design or theme.
Of course, you need a design or theme before you start. It will help you in buying all the stuff you need which concerns the colour and material. The room will be more beautiful by adding some accents to your design, for example, a hint of gold or silver. Do note that the design affects the lighting too.
Good lighting.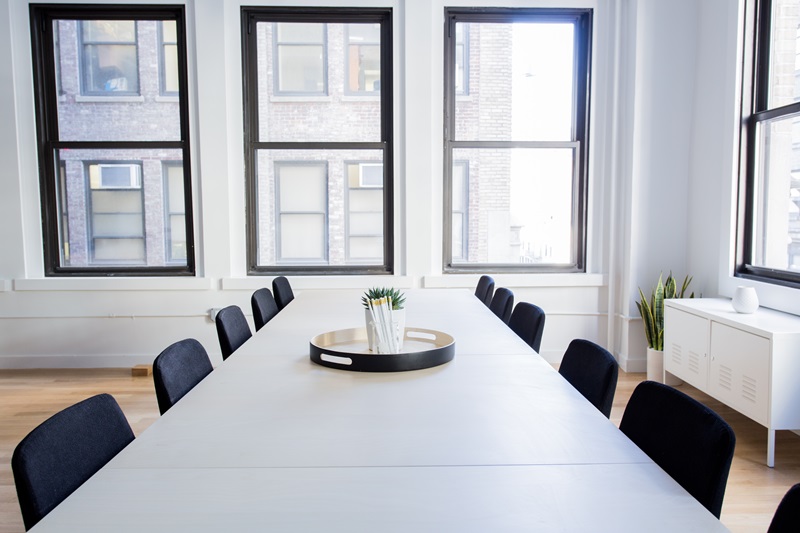 One of the most crucial things is a good lighting. It plays an essential role in determining your room surrounding. Let some natural light peek through your window. You can use curtains or blinds depending on your choice of style. Choose a lamp which is not too dim or too light. If you need a table lamp for extra lights, pick one which complements your table. If the light is too dim, you might get sleepy after a few minutes, especially after a meal!
Give yourself a view.
Photo from Pinterest
A good view will help you or distract you. If you're someone who gets distracted easily by a view, then this one is probably not for you. Any view will do as long as you love it. A street view, garden view or even a view of your favourite pet fish in the aquarium! The view will help you in doing your work more productively and efficiently.
Bring in the greenery.
There are no rules in designing your home office. You can have indoor plants in there or even fake plants! The easiest indoor plants are succulents and cactus. You also can have other greens that you like. You can display them
on your table or hang them near the window. You'll also receive extra oxygen from the plants!
Organization and layout of the office.
If you have limited space for you to store your stuff, you can customize the size of rack and table according to the requirement. You can have your table by the windows or away from it. By doing this, you can have more space and organize better. Yes, you have lots of work to do, but no there's no excuse for you to escape from decluttering your office. One way to do it is to always, always and always organize your things accordingly. Aim for an effective storage system.
Add decorations!
If you like vintage painting, you can hang it in your office. If you love beautiful pendant lamp, you can change the ordinary lamp. Displaying some family pictures on the wall also helps you to look forward to doing your work. It can be a virtual motivation for you to start working. Get a quote or saying to keep you going, print it out and frame it. It serves a sophisticated frame decor too!
Keep it simple and minimal.
Last but not least, you must always keep it simple and minimal to avoid clutter. Keep everything together in one place so you can do your work without any stress or distraction. This way you can do your work more productively and efficiently. It has been proven that having a clutter-free is good for your mental health as well. Remember, less is more! You don't want to work in a stressful place.